Kyoshi Japanese Restaurant
An exceptional collaboration in the heart of Forte dei Marmi
For summer 2023, Remo Beach Club forges an exceptional collaboration: Kyoshi Japanese Restaurant comes to the heart of Versilia. Led by award-winning Chef Ricardo Sanz, Kyoshi is an expression of exclusivity and refinement: Mediterranean fusion Japanese haute cuisine will amaze you with its contamination of elements for an unparalleled taste explosion.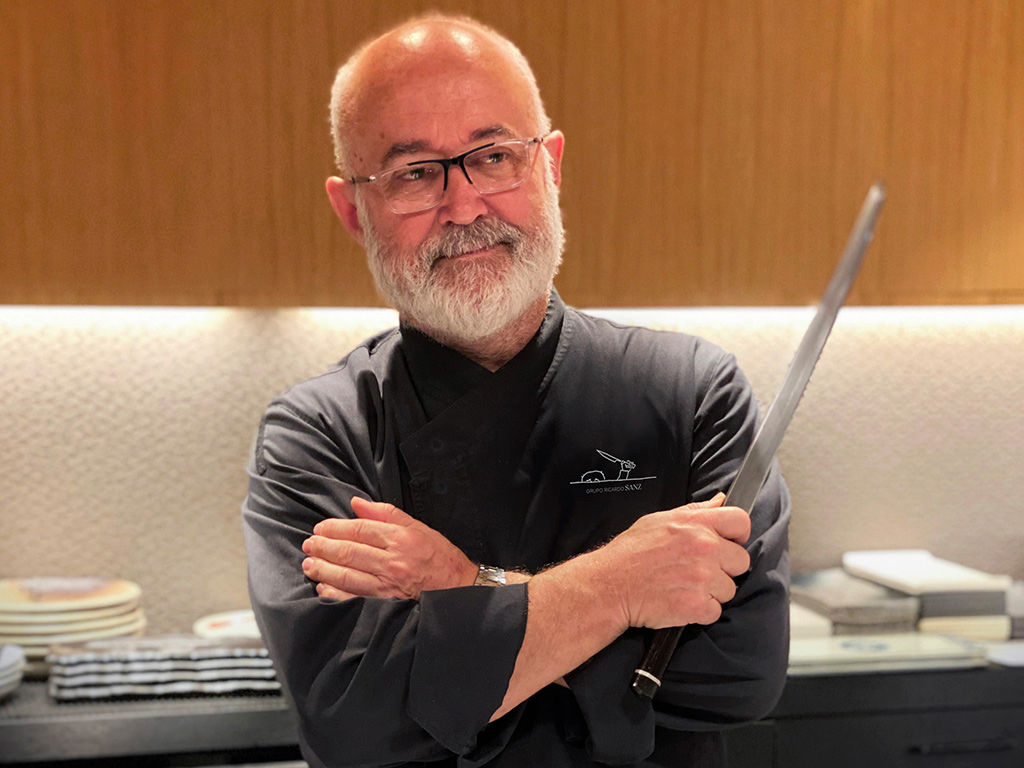 A pioneer in introducing this cuisine to Spain and the Royal Academy of Gastronomy's 2006 Best Restaurateur, Chef Ricardo Sanz earns 2 Michelin stars and brings an incredible sushi offering to Forte dei Marmi. Kyoshi Japanese Restaurant is the ultimate expression of his creative genius: fresh, extremely high-quality products, handcrafted and processed to bring exceptional dishes to life.
Sushi lovers in Forte dei Marmi can discover refined flavors and unique combinations: scallop usuzukuri with guanciale, salmon and avocado futomaki, sea bass, and lard nigiri, and much more at Kyoshi Japanese Restaurant, a new icon in the panorama of Japanese restaurants in Forte dei Marmi.
sushi à la carte
book a table
discover the Chef